Location & Dates | Volunteers | Our Cause
Sponsors | Photos | Contact
Every year, the "Powers that Be" choose an organization or two to be the recipient of our raised funds. It's been several different organizations over the years including the American Cancer Society (2007-2017), the Boys and Girls Club of Western Sussex County (2008-2017), the Delmar & Laurel Fire Departments (2009-2017).

In 2010, we started supporting another charity. To help support local food banks, we've had over 20,000 cans dibnated since 2010 to local food banks to "shore up supplies" for the upcoming Winter months. We've continued our partnership with the Feed-A-Friend Marathon and have set an even more lofty goal of donated food items for this year! In appreciation of your donation, we've continued our $2.00 discount in admission. (Please note that there is a limit of 1 discount per can per person.)

This is a picture of one of our donations being made!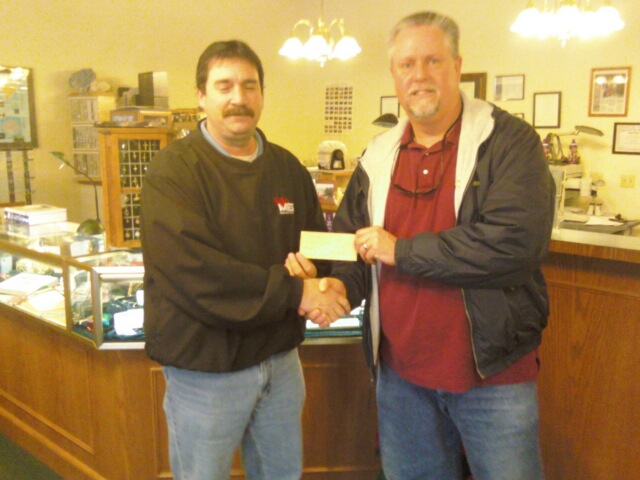 Do you have or know of a worthy cause that you feel should be chosen as future recipient of our fund raising? Feel free to submit the organization's name, chair-person and their contact information, as well as a description of what they do and why they deserve the donation. You can submit the information to: